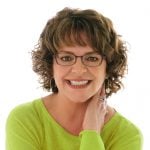 Kristy LaVigne
Designated Broker | Owner
About Kristy
Kristy LaVigne is the Designated Broker/Owner of Better Homes & Properties and brings with her a strong background and depth of experience. As a member of Snohomish County Camano Association of Realtors, Washington Association of Realtors and the National Association of Realtors, she is held to a strict code of ethics and is up to date on the latest marketing technologies and real estate legislation.
Offering both an outstanding level of real estate knowledge and an exceptional level of professionalism, she will guide you through the buying or selling process with ease and your best interests at heart. As a Master Certified Negotiation Expert (MCNE) with over 28 years of experience as a contract manager and legal assistant, she is an astute and skilled negotiator and her honesty and warmth allow for, and generate, trusting relationships.
Navigating the multifaceted decisions needed in today's real estate market requires an agent with dedication, experience and professionalism. Kristy is devoted to service with an emphasis on integrity, accountability and enthusiasm. Especially during shifting market cycles, Kristy provides her clients with all of the information they will need to help them make solid real estate decisions.
The power of relationships and the experience to know how to get things done is the foundation of a successful real estate transaction. Kristy is well regarded by her peers and has created valuable working relationships with other professionals in the business, including title and escrow companies, attorneys, lenders and inspectors.
She has lived in the Pacific Northwest all of her life and enjoys golfing, skiing, fishing, backpacking and photography, as well as spending time with her family and friends.